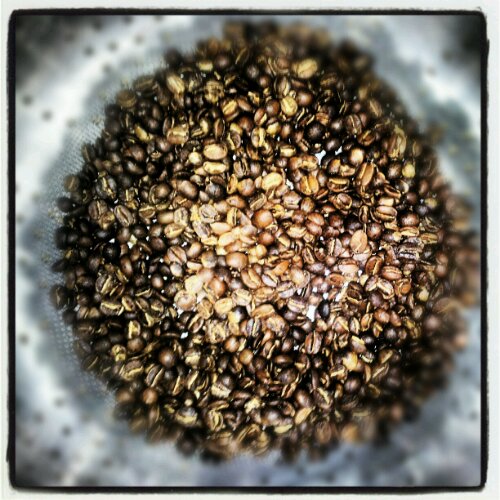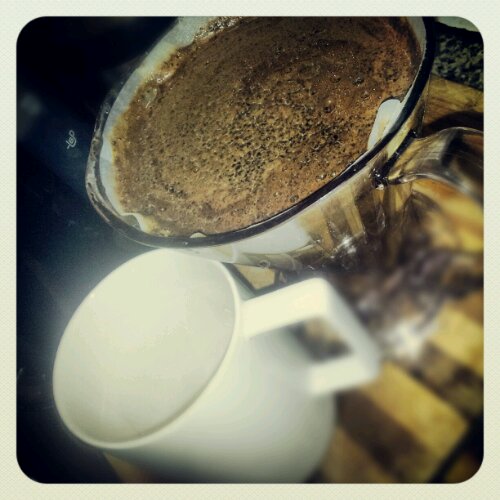 Roasted at home in the oven at 220c for 11 minutes in a wire basket. Beans are very fruit driven with a rich roasted woodiness. I think it's pretty spot on for a medium light roast. Roasted beans do so a fruitiness similar to peach? maybe mango?
Brewed for 4 minutes.
Next time I want to roast it a bit slower, but to the same color. I think this started out too fast. Slowing it down helped, but I think next time I should start a bit cooler.
Purchased at Hasbean