Archives For Wine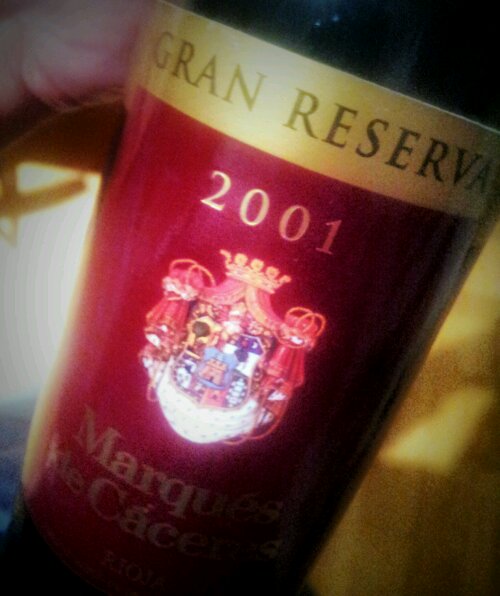 When I found out we were moving to Spain, I immediately bought John Radford's "The New Spain". I was headed out to conquer Iberia and I figured this was a good place to start. That first year as I wandered the Spanish landscape looking for direction it served me well. Granted too big to travel with, it none the less led me to places I might have over looked. And if not more importantly helped keep me motivated to make my own discoveries. Each regions synopsis in the book ends with a series of contact numbers, and while the web was relatively new to these wineries, everyone who had a website or email address received at least one message from me. My Spanish wasn't good enough to dare call, but I did try a few times. I can say for sure that more than one winery ended up profiled on Catavino because of this. John's contribution.
I've met John a few times, and shared the stage a couple more. Always someone who had a firm handshake and a warm smile, he will be missed. If you haven't read his books. Head over to Amazon and pick up a couple. Then make sure to buy a bottle of Rioja and curl up with them both.
So here's a toast to John. I figured Rioja would be a good choice.
Cheers,
Ryan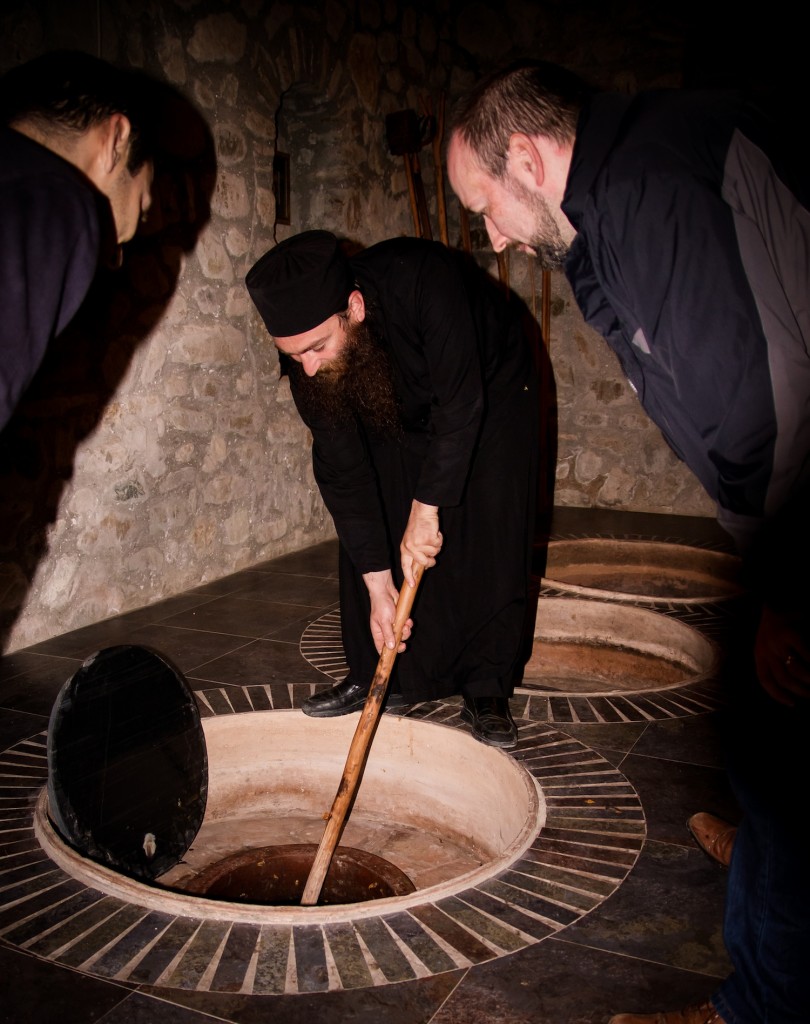 Recently attempted a short photo story over at 500px. I like the idea of these stories, but sadly most of the stories others have put up seem to be just collections of photos. I did a test run as I began to realize when editing my photos from a recent trip to Georgia, that I had a short story of winemaking developing. I'm sharing it hear to see what you think, and to see if it's something I can be more conscience of in future travels. Would be fun to do more visual stories.
I can't embed the set here, so I'll leave you with this link and ask, if you want, to come back here to leave a comment.
LINK: Making wine with qvervi in Georgia
Winemaking during Prohibition
The Volstead Act specifically allowed individual farmers to make certain wines "on the legal fiction that it was a non-intoxicating fruit-juice for home consumption",[82] and many people did so. Enterprising grape farmers produced liquid and semi-solid grape concentrates, often called "wine bricks" or "wine blocks".[83] This demand led California grape growers to increase their land under cultivation by about 700% in the first five years of prohibition. The grape concentrate was sold with a warning: "After dissolving the brick in a gallon of water, do not place the liquid in a jug away in the cupboard for twenty days, because then it would turn into wine."[14] One grape block producer sold nine varieties: Port, Virginia Dare, Muscatel, Angelica, Tokayi, Sauterne, Riesling, Claret and Burgundy.
The Volstead Act allowed the sale of sacramental wine to priests and rabbis. This was used as a loophole to purchase wine by imposters as well.[30][citation needed]
via Prohibition in the United States – Wikipedia, the free encyclopedia.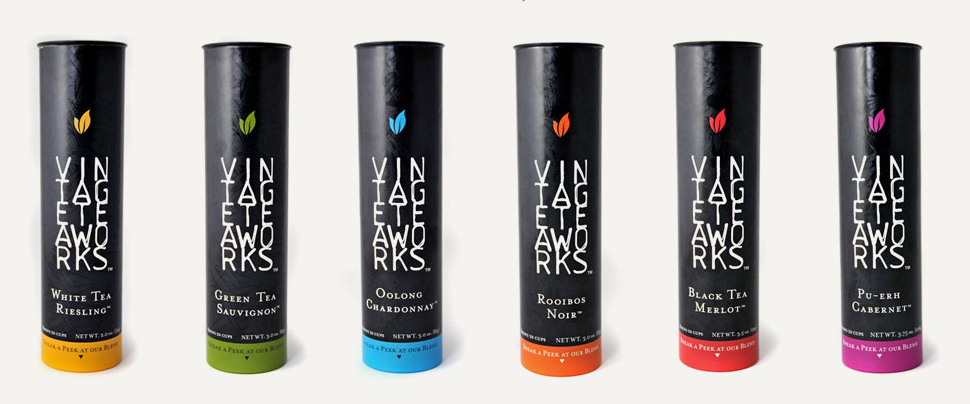 The Collection | Vintage TeaWorks.
Looks to be a fun range of teas to try! Will need to do so next time I'm in the states! Thanks to @aleksimehtonen for tipping me off!